Momstagram: Welcome To The Rabbit Hole
My daughter has an Instagram. Yup...she does. There are so many people that don't understand why she has an Instagram account at 18-months-old and, while I do not owe anyone an explanation, for this particular #MomLife post I am giving one. I was messaged by an Instagram shop after posting a photo of my daughter and asked if I would mind if they sent me a couple of items for her to wear. In exchange, I would post pictures of her in them while promoting the shop. As a new "snap happy" mom, I did not see any harm in this and even got a little excited about it! Free clothes?! Heck yeah! Trying to keep your child stylish on a teacher's budget is not an easy task.
That, my friends, was my introduction to the Instagram "Mom World" and the rest is history. 18 months later, I am not as active as I once was with taking her pics and posting them - mainly due to the fact that I am a full time teacher, full time mom, full time blogger and boss lady, and finding the time to chase my now-walking mini around the house to try and get the perfect picture just isn't as easy as it used to be.
Fast forward to about a week ago, when I was having THE WORST week of my entire life and I received a little package in the mail that LITERALLY changed my mindset.
This shirt, this message brought me to tears. At a moment when I was feeling like I wasn't good enough in a lot of areas of my life, this package helped me to refocus my attention and my energy and reminded me why I fell in love with "Momstagram" in the first place. Behind every product is someone trying to send a kid to school, reach a goal, and that purchase is more important because I am not making a CEO richer, I am investing in a kid's future. The more involved I became, it wasn't about the free clothes, or the popularity of my child. And even now as I have recently started my own business venture, it is even more evident to me how important it is to shop small, shop local, and support your friends.
It's not all about sharing pictures and getting likes. It's bigger than that. Through this avenue I have met and connected with some pretty amazing ladies that I genuinely consider friends, like in real life. So, for all of those people who are constantly asking me where do I get Ms. Peyton's clothes and does she really dress like that even when she isn't in front of the camera, the answer is yes! And because I am a nice person I am going to start sharing with you guys some of our favorite shops and the mommas (and sometimes daddies) behind them.
First up, this month we have HERETOTHERE Garments ran by the cutest couple ever - the McFaddens. I have been following this shop since before they officially opened and completely fell in love with the unique design and approach. With what started off as simple hand painted sweatpants, has now expanded to hoodies, zippies, cardigans, tees, and even some mommy and mini sets! I love that they aren't gender specific and can be tailored to fit the style of any family. Here are some of our favorite designs: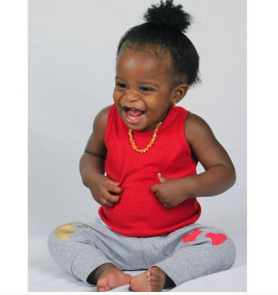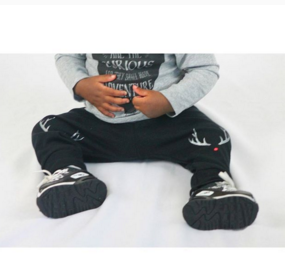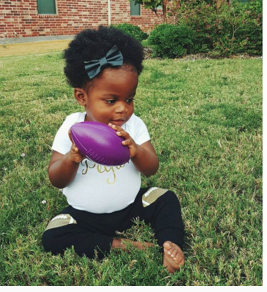 Photographer 52nd Witness of Dallas, Texas
Make sure that you follow HereToThereGarments on Instagram and on their Ready To Ship page. Or you can check out all of their goodies by visiting their website.
Do you already shop on Instagram? If so, what are some of your favorite instashops? I am always looking for new shopping spots!
You May Also Like