"Sweat It Out": Yoga with Lola
"Failure will never overtake me if my determination to succeed is strong enough."
It was that quote that originally caught my eye but, if you have the pleasure of following Yoga with Lola on Instagram you will know that Lola and her profile offer so much more. Lola is a yoga enthusiast working on becoming a certified yoga instructor, which definitely will be an easy task because Lola's yoga game is on a whole other level! These, in addition to her dedication to spreading love and light with every post, are just a few of the reasons we feel you're missing out if you aren't rockin' with Lola on the regular. If that isn't enough to convince you, check out our interview below as well as Lola's playlist, that is sure to be the soundtrack to your next workout!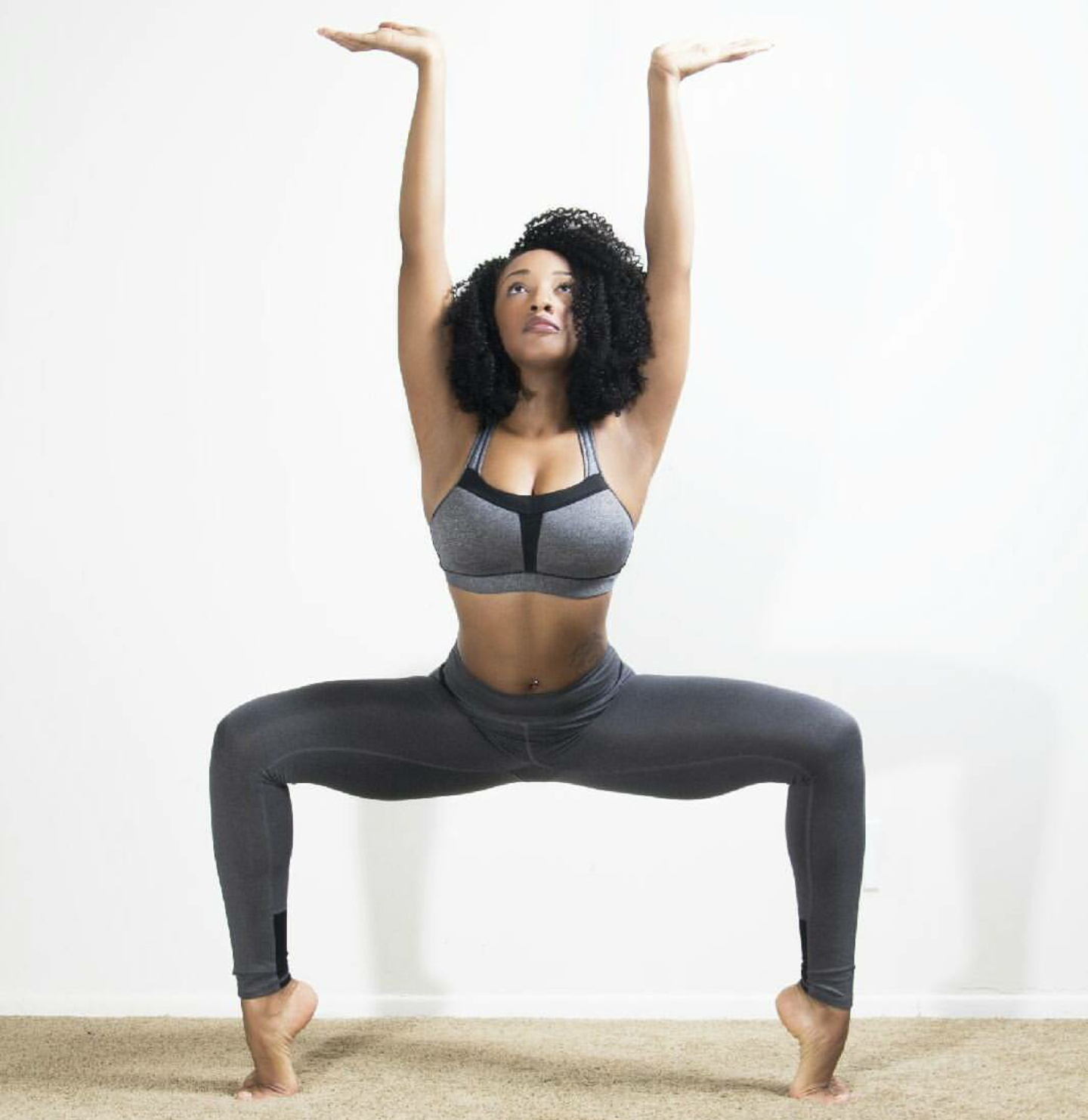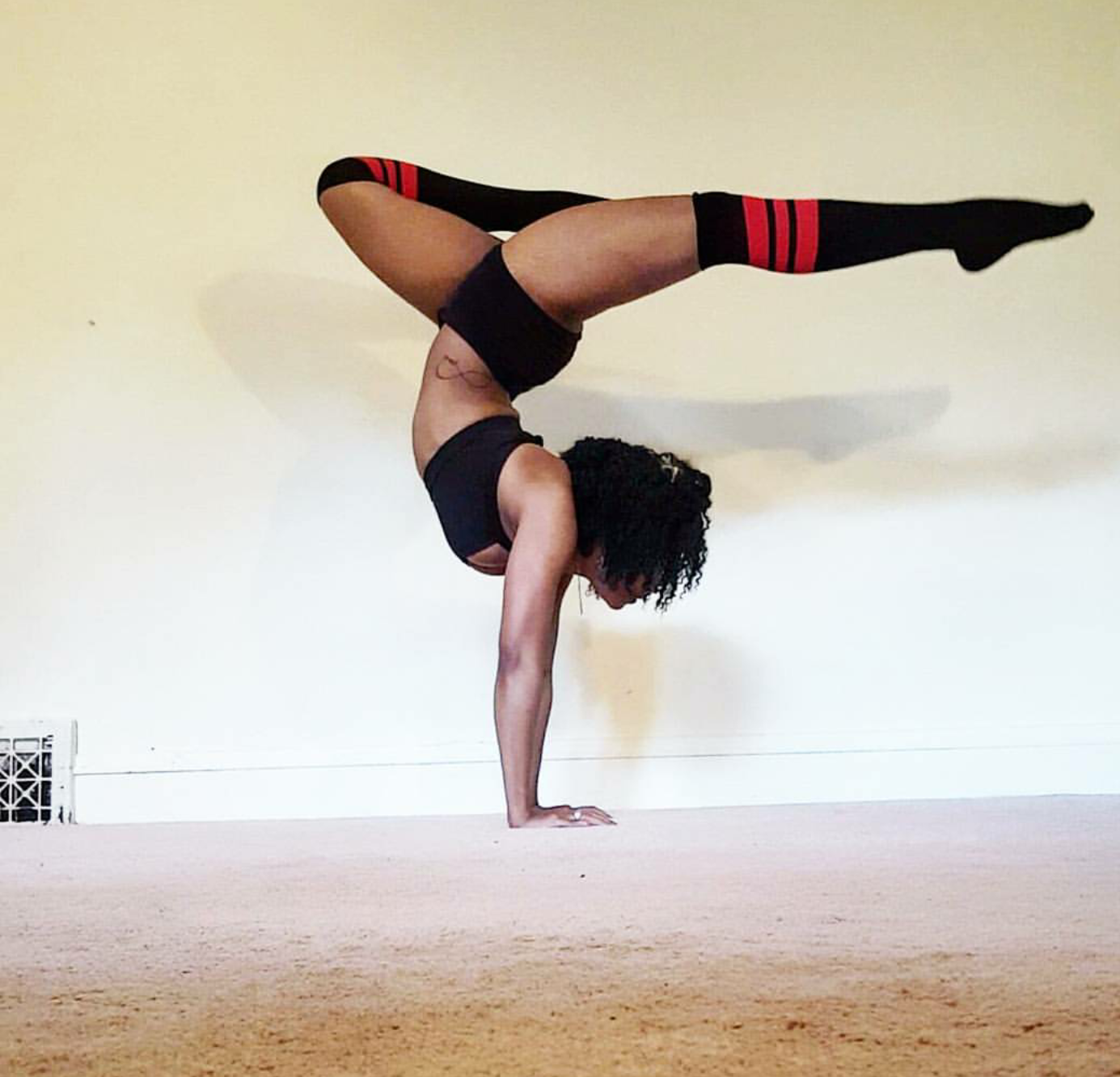 Who is Yoga with Lola?
My name is Lola Smith, I am 21 years old and I was born and raised in Cleveland Ohio. I started my lovely yoga journey on January 13th 2015 and I love it more and more each day. I am very passionate about my craft and I truly enjoy giving the knowledge and information that I have to others who are also interested in practicing yoga.
What is your favorite way to sweat?
Rocket yoga defintely makes me sweat the most. I really get a good workout in!
How long have you been dedicated to living a #HEALTHYLIVINGLIFESTYLE?
I have been practicing yoga for one year now and my journey has been simply amazing. Despite the struggles, fails and hard times during it all, see my progress at the end of the day outweighs everything. I took dance classes a year ago and one day my dance instructor asked the students to get in a specific pose for warmups. I wasn't too sure of what we're doing so I asked her questions and she explained to me that we were doing yoga poses. Due to my curiosity I took it upon myself to do more research on yoga and I immediately fell in love. From that day on Yoga became a part of my life.
What is your absolute favorite workout gear brand and why?
Target; sports bras and leggings! They are multi functional, cute and comfy!
What is your absolute favorite workout shoe and why?
I love any type of yoga shoes! Not only are they comfortable, but they support my ankles while practicing too!
What motivates you to keep going on days that you don't want to workout and or eat right?
Yoga has transformed my life in many ways tremendously, but one thing I struggle with the most was patience. After going deep into my practice and understanding why patience is important for not only Yoga before life as well, I set my ego aside and try something new. Yoga has helped me to relax the mind and body and taught me to love myself even through the struggles.
What is the motto that you live by?
" You have to be odd in order to be number ONE"
 
If you could give advice to anyone who is struggling to transition to a healthy living, lifestyle, what would you say?
I would tell them to work hard, stay dedicated and never give up! Take things day by day, don't try rushing into it. Eventually you will be able to eliminate the things that are in your way of reaching your goal. My yoga tip for beginners would be to never give up! If you find yourself struggling in certain areas and you feel like it's just not going to work, stop what you are doing and breathe. Understand that anything is possible as long as you put your mind to it. Work at it daily, look for inspirational people and deepen your research; but most importantly believe in YOU. Know that you are beautiful, you are brilliant and you are powerful! Stay dedicated and motivated and do what makes you happy.
How did you come up with your playlist name?
#NoLimits ... I try to listen to songs that send off encouraging and motivating messages while working out
What songs are you rocking out to?
Beautiful Flower (India Arie) *
Good For You (Selena Gomez)
Girl On Fire (Alicia Keys)
Not Afraid (Eminem)
Kelly Clarkson (Stronger)
Work Hard Play Hard (Wiz)
Dreams & Nightmares (Meek Mill)
Pretty Bird (Jhene Aiko)*
Break Loose (Nu Covenant)
Fly On The Wall (Jay Rock)
* not on playlist due to availability via Spotify
So what did you think about Lola's playlist? Make sure you stay connected with her yoga journey by following her on instagram !
You May Also Like