Bye Bye February
I don't know about you guys, but February was definitely a month to remember and I kind of sort of hate to see it go. The one thing that is keeping me from dragging my heels into March is KNOWING that it can only get better from here! A little bit of speaking it into existence never hurt anyone. So, what made my February so great? Here are a couple of things I enjoyed/discovered/learned in (and from) February 2016.
1. Quality TV DOES still exist.
On February 24, 2016 one of my favorite shows "Blackish" aired it's "Hope" episode that tackled some very real issues that affect the entire nation in the form of police brutality and it's impact on the black community. They addressed and attacked this issue from several viewpoints and openly voiced things that so many of us have been thinking and feeling. I haven't felt this happy with television since I used to watch "The Cosby Show" and " A Different World" with my parents on Thursday nights growing up. I have a couple of years until I will have to have that conversation with Peyton and I can only hope that during that time things will drastically change, but until that happens my game plan is to keep this episode saved on my DVR forever and have a little family round table discussion when she's old enough to understand. In a world full of reality television (which I happen to be a big fan of..guilty pleasure - don't judge me) that was the realest thing I have seen in awhile.
2. Galentines.
Loving yourself is something that is uber important. Loving yourself is also something I totally forget to do as I get older. I'd be lying if I said that Valentines Day historically doesn't bring a lot of pressure and expectations that can tend to leave me disappointed. This year I decided to be as proactive as possible and due to travel, business engagements and life, I embraced the opportunity to spend this special day with some of my gal pals. Getting dolled up (courtesy of DJKittyBeauty) and going out for a nice dinner and drinks was PERFECTION.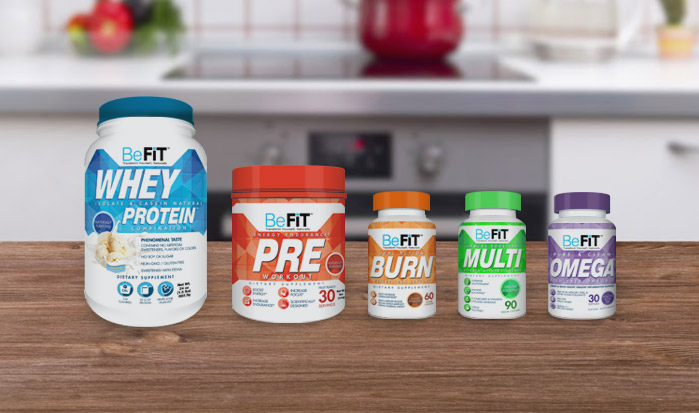 3. Protein Powder. Pre-Workout. Workouts. Oh My.
Since I've taken on my fitness training without the help of a trainer, experimentation has been the name of the game. I am using this new found fitness freedom to check out a little bit of this and a little bit of that to determine what works best for MY body and what makes me FEEL my best. So, this month, I decided to sign up for the Nike Women's #BetterForIt Challenge that pairs entertaining episodes of NW's new web series, Margot vs Lily, with some pretty intense weekly workouts via the Nike Training Club app. Pairing those successful sweat sessions with the BeFit line of nutritional products (and their 30-day workout calendar) has taken my self-guided fitness journey to another level! ( Make sure you enter the GIVEAWAY to try some of BeFit's amazing products!)
4. Slow and Steady Can Win The Race.
Instead of focusing on what everyone else is doing, I made a conscious effort this month to work with blinders on - and great things just started to happen! I had an AMAZING opportunity to be featured on GetFitDiva as the "Diva of The Week." That helped to make it even more real for me that you just never know who may be watching, so just make sure you are doing your best in everything you do! Those blinders do wonders!
5. Yoga is LIFE.
In case you haven't heard (which, is pretty surprising by now) I LOVE yoga pants! Lucky for me, February has taught me that the actual practice of yoga is pretty darn awesome too. I feel like I have been missing out and, I totally blame you guys for not sharing - especially given how much I love the pants! But seriously, even though I'm definite rookie-status, dedicating a portion of my day to practicing yoga has really made all of the difference in my heart, my mind and, most importantly, my spiritual energy. Guys...yoga pants are just the tip of the iceberg! The yoga fitness fashion is pretty darn awesome and I have absolutely loved expanding my activewear wardrobe most recently with some cute stuff from prAna (use code PSSS16FXB and get 15% off of any purchase on their site)


So how did February treat you? Any lessons or discoveries that you want to share?