#FitChicks: 4 Must-Haves For Your Workout
For many, the gym is a haven and a place where you can truly find serenity and relaxation. For others (read: us) the gym is the devil until the workout is finished. After a good session, it's like the heavens have opened up and we see how great it is to #SweatItOut, but until that glorious moment when our last rep is done, we're just trying to push through the burpees, the box jumps and the bicep curls.
What does one need to battle through a grueling workout? For us, the pains of a leg day seem to be eased when we come prepared with reinforcements. So, we've compiled a short list of four things that we can't set foot in the gym without. Ok, we could, but it wouldn't be pretty.
Take a look and shop the picks below!
P.S. Happy #FitChickFriday!
S'well Water Bottle
Why we love it
These water bottles are not only fashionable and are one of the hottest trends right now but they are also eco-friendly, and with each purchase you are giving back to one of the company's many charitable partners.
Pros
Saying "bye bye" to plastic water bottles

Money is donated to UNICEF, American Forests, and Drink Up

Keeps liquid cold for 24hrs and hot for up to 12

Double walled so no worry about condensation, dripping, and getting your stuff wet
Con
Pricey depending on how you look at it. How many water bottles do you purchase a month?

Garmin Vivosmart HR
Why we love it
This one does it all and for a reasonable price! Step and sleep tracking, 24/7 heart rate, and smart notifications. Very comparable to the FitBit Charge HR but, in our opinion, it has a slight edge. They are both the same price but Garmin as a whole tends to have a more universal sleek design as well as pretty cool features that shouldn't be overlooked.
Con
Often overshadowed by the FitBit Brand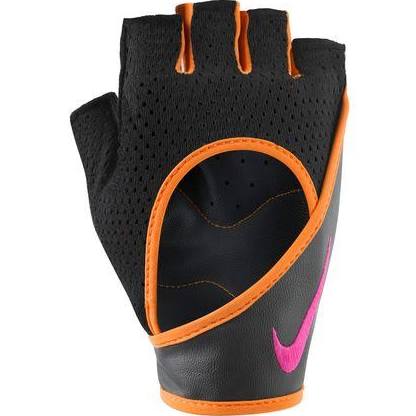 Nike Women's Performance Wrap Training Gloves
Why we love it
Have you ever tried to get your weight lift on with sweaty palms? No go. We nabbed this reasonably priced pair (heyyyy $29.99) of Nike Women's Training Gloves after our first slip (yea...that wasn't fun) and never looked back.
Pros
Revolutionary Dri-FIT technology helps to keep the sweat at bay and keep those hands dry and comfortable
Synthetic leather on palms and back of glove make for extra sturdy grip

Con
If you have small hands like we do, you might find the fit a slight bit loose around the fingers.
Beats by Dre PowerBeats In-Ear Headphones
Why we love them
When all you want to do is get through a work out, it pays to eliminate distractions. These earbuds will definitely do the trick. With distortion-free sound, you'll delight in your tunes while in your own bass-filled world.
Pros
Portable and compact - definitely easy to bring anywhere

Tangle-free cords...for the win

In-line mic for volume adjustments
Cons
Price. If you aren't looking to spend more than $50, these aren't for you.

The bass...kind of. If you have sensitive hearing, the Beats may be a bit too powerful for you
There you have it! Let us know if you've tried any of these items and/or if you plan on giving one of them a go!
You May Also Like