I Want You To Sparkle: Gerolsteiner's Sparkling Detox Challenge
Not too long ago I hipped you to Gerolsteiner Sparkling Mineral Water and showed you a couple of ways that I go about jazzing it up.
Read : Meet The World's #1 Sparkling Mineral Water: Gerolsteiner
Now, in terms of hydration, water is the most natural and best way to keep your body moving. That said, sometimes we get a little tired of ingesting our daily dose of H2O the regular way (sip, sip, anyone?) but, there are so many other fun ways to hit your water intake goals without just drinking it. Yes. I am going to share two of my favorite options with you! The following options are perfect for beating the summer heat AND keeping you hydrated!
Sparkling Pops
Who doesn't love a popsicle? Peyton and I spent most of our summer either at Steel City Pops in Dallas or at home cooking up our own fun recipes! One day, I decided why not add a little sparkle to our summer treats? Gerolsteiner came to the rescue and together we created something magical! Our favorite was the strawberry lemonade combination but, you can use any of your favorite fruits and get the same results
What You Need
Popsicle mold tray
2 cups of cut strawberries
2-3 lemons sliced
Juice of 1 lemon
1 tbsp of honey
Gerolsteiner Sparkling Water
What You Do
1.In a bowl place cut strawberries, honey, lemon juice, and lemon slices and slightly stir.
2. Feel mold halfway with sparkling water and fill the rest with mixture
3. Freeze overnight and enjoy!
Flavored Ice Cubes
We love these because they are just as cute as they are refreshing! Even those of you without kiddos can dress up a drink when you have house guests! Want to find a fun, easy way to impress with a little something extra? Here you go:
What You Need
Ice cube tray
Berries
Mint
Basil
Lemon or Limes
Gerolsteiner Sparkling Mineral Water
What You Do
Pour Gerolsteiner Sparkling Water into your ice tray and garnish with either berries, citrus, or herbs.
Freeze overnight and enjoy!
Make sure you join me for the Sparkling Detox Challenge from September 12th - 16th 2016 to kick-start a better you.
For five days in a row, join other detoxers in replacing your regular drinks with Gerolsteiner to embrace a healthier lifestyle. Nutritionist Ariane Hundt will guide you through the 5-day program, offering advice, recipes, tips, and motivation. For more info click here: Sparkling Detox Facebook Group.
There is even a giveaway, where 300 lucky winners will get their personal supply for the Sparkling Detox Challenge. Enter here.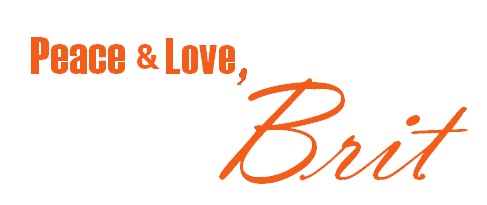 Please Note: The products mentioned in this post were provided by Gerolsteiner. This post is sponsored. All comments about this product are my own and I have and will always remain transparent about my opinions. I will not endorse any products that I would not and do not use in my own household.