Solving My Problems with Solv Health
Let me paint a picture for you guys. It's Saturday afternoon and my busy mini-me is complaining of a tummy ache, which I dismiss because sometimes Peyton just likes to hear herself talk, if I am being honest. But, later that evening she is still not feeling well and now has a slight temperature. So, what do I do? Stress over waiting for a call back from her primary care physician, Google after hour and urgent care facilities and inquire about wait times and operation hours and, finally, hold my breath that the bill that I will get in the mail (on top of my co-pay) isn't going to cost me a mortgage payment.
Waiting at urgent care is definitely not something that I look forward to and it's a relief to know that I no longer have to! Recently I was introduced to Solv Health, which is a convenient and fast way to find health care options. You guys know that "convenient" is my middle name especially with trying to juggle a household, Miss Peyton, all things FitXBrit, and a full-time job as a high school teacher.
With Solv , I can just hop online using any device and get access to the closest physicians and fastest available time slot to meet my health care needs. The process helps to eliminate possible wait time and gets you in quickly no matter the day or time so that you can get the care you need without spending an arm and a leg. The site is equipped with camera technology that will allow you to capture an image of your insurance card to avoid any monetary surprises later, which is something that can definitely be appreciated. How many times have you received medical care only to find out that the provider was not in your network but you were still responsible for some outrageous fee?! Sucks, huh?
Another added bonus is the text message updates that not only help you arrive to your destination on time but also keep you updated with any changes or information that the doctor may need for your appointment. When you are in a rush or just not feeling like yourself, you want to be able to receive affordable care without a lot of hassle and Solv Health can definitely assist you with that.
As a mom, I know that parents do not hesitate to make moves as it relates to their child's health but what about you? How often do we just wait it out, take a bunch of over the counter medicines and just hope that the symptoms will go away? raises hand On that same note, how many times do the symptoms not go away and we end up passing on the sickness to the other members of our household and, ultimately, waste a day or two that we could have actually been recovering? raises hand again In the spirit of self-care, we are no good to anyone else if we are not taking care of ourselves.
Regular exercise and creating a lifestyle that involves a healthy diet is essential to maintaining good health so, we have partnered with Solv Health to give one winner a $200 gift card to Snap Kitchen and will also be providing 10 runner ups with the chance to try out Snap Kitchen with a $10 gift card. All you have to do is enter your email address to be entered. If you share the love with your family and friends it will definitely increase your chances of winning! What do you have to lose?!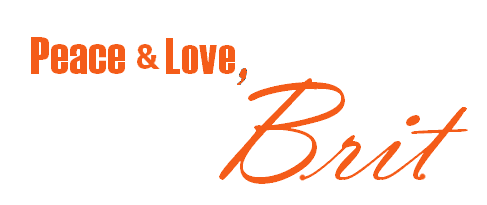 Please Note: This post is Sponsored by Solv Health. All comments about the services provided by Solv Health are my own and I have and will always remain transparent about my opinions. I will not endorse any products or services that I would not and do not use in my own household.