Mom Diaries: Nuby Is a Toddler Teether Game Changer
I'd heard all about the woes of teething but, for some reason, I just assumed that my daughter's transition from "Baby Peyton" to "Toddler Peyton" would be as smooth as her baby bottom. I was wrong on so many levels. Toddler teething is even worse with those darn molars getting in the way of my mini's greatness!
She is now gnawing on absolutely EVERYTHING! Shirt sleeves, dresser drawers, table legs - the whole works - and because I knew absolutely nothing about this phase, I'd thrown out all of her teethers! W...T...F. Lucky for me (and my shirt sleeves) Nuby swooped in and saved the day. Our #TeamNuby enthusiasm was rewarded with a chance to try three of their new teethers that will be launching at Walmart in March!
Get a brief rundown of our experience with these game-changing teethers. Your baby and your shirts will thank you.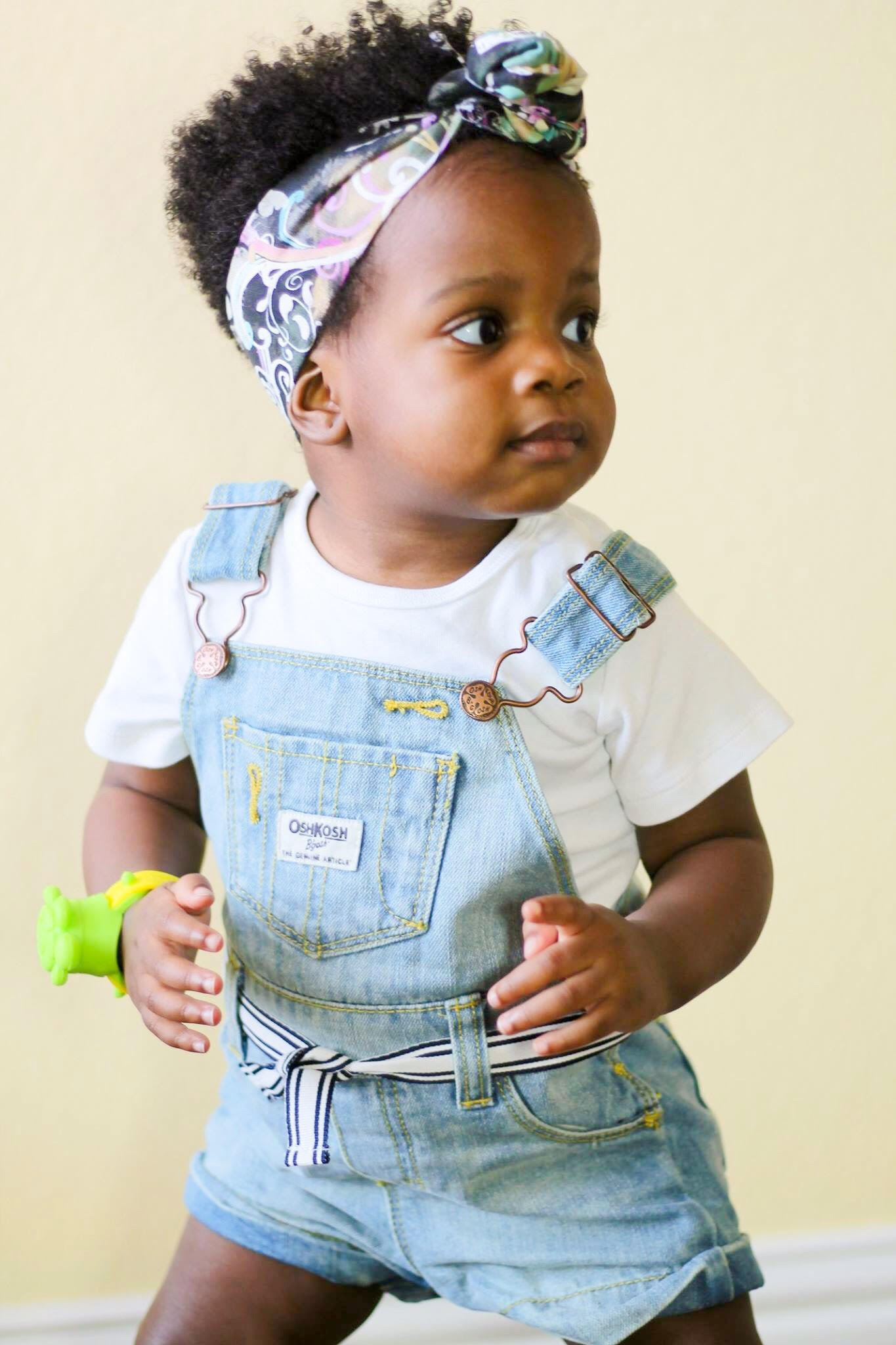 Image courtesy of Juan Carlos Puebla of 52ndWitness
Nuby Vibe N'Teethe Wristband
Peyton had recently become obsessed with the word "watch" and has been pointing out anyone who wears a watch, so this came right on time! Pun intended. This teether is for babies 3 months and older and is activated by a simple touch. When the baby bites on the wristband, it immediately sends gentle vibrations that help to ease the discomfort in your baby's gums. Did I mention that it is BPA free too?! This would have to be our favorite of the three.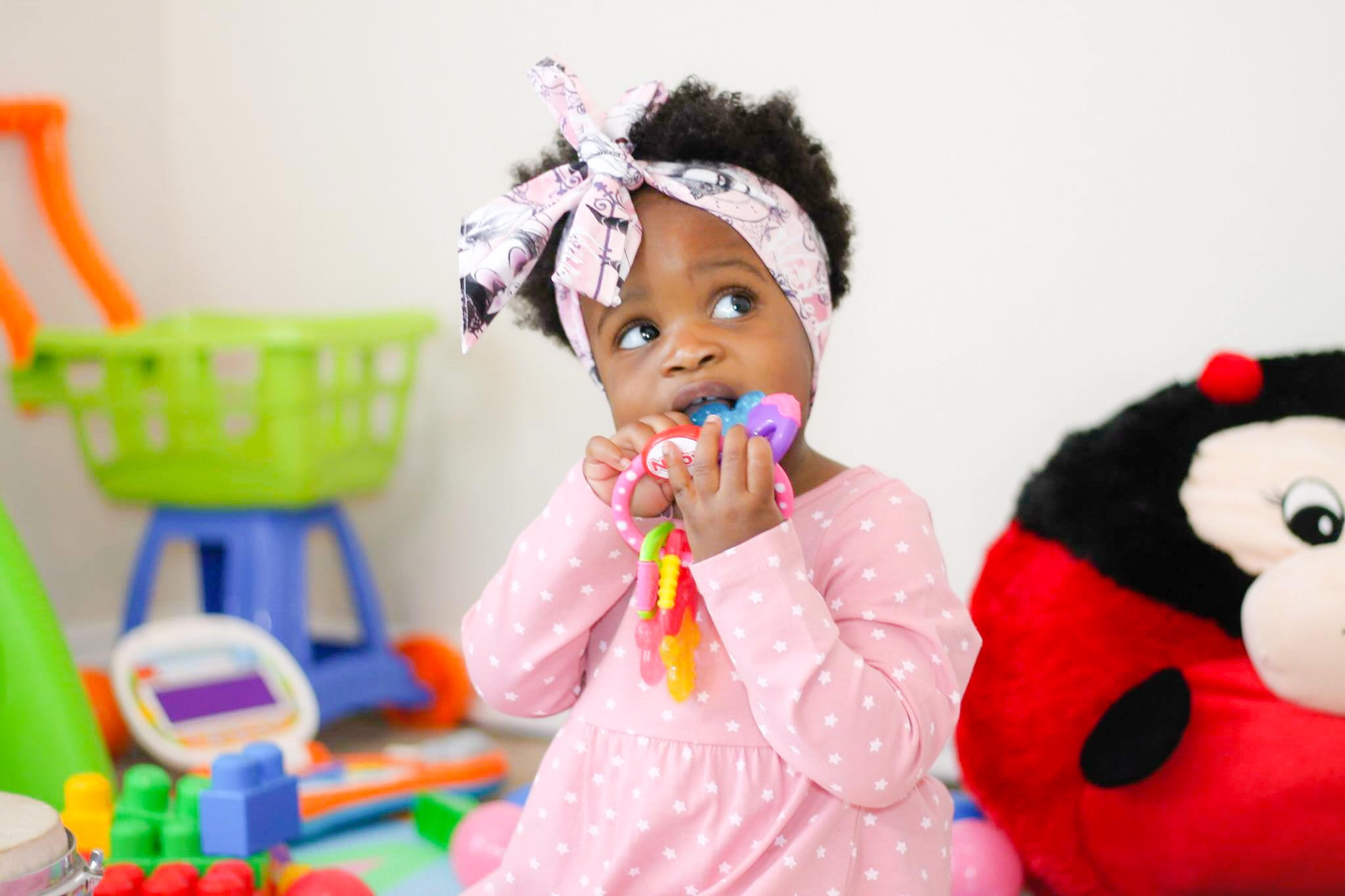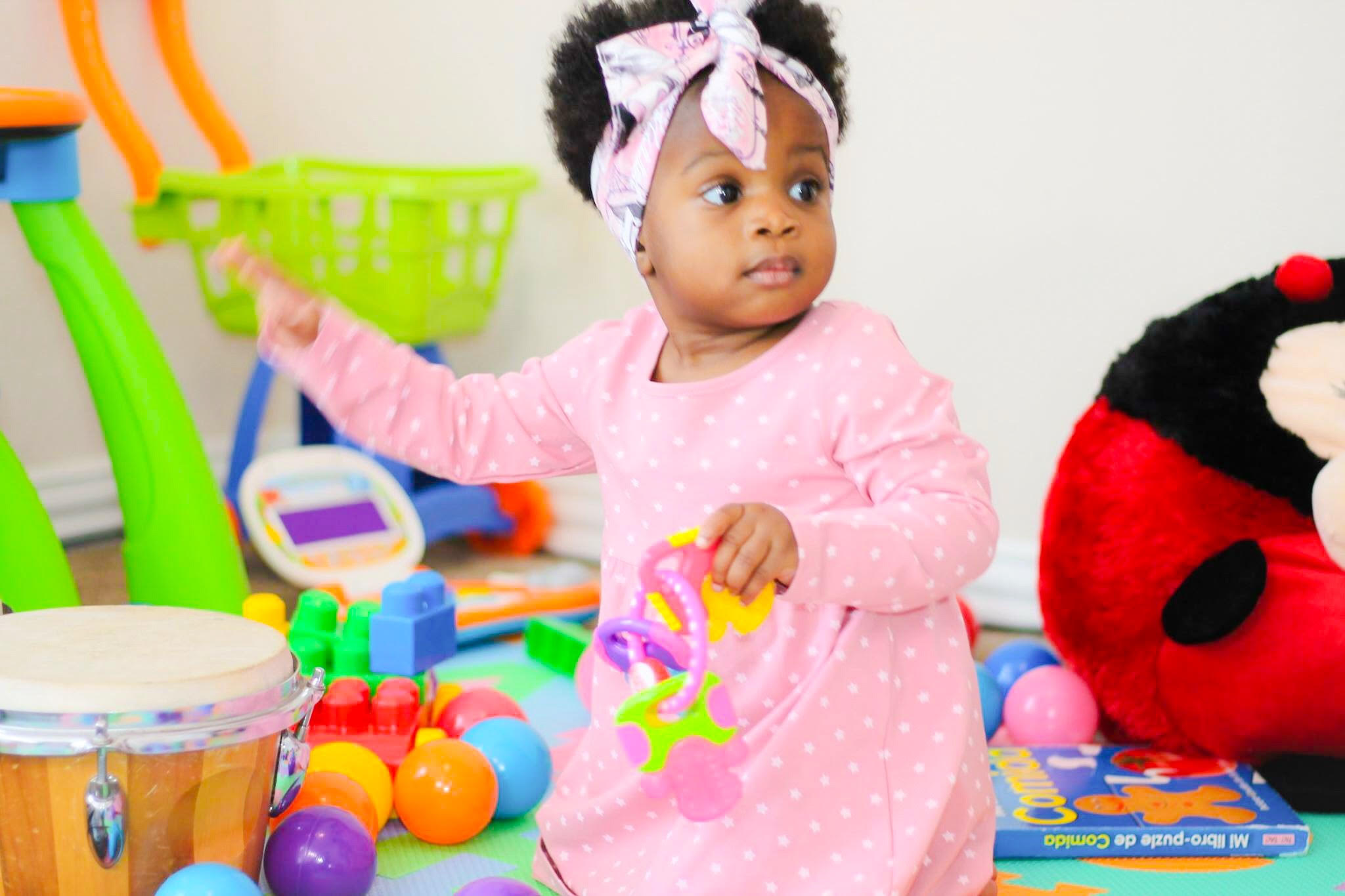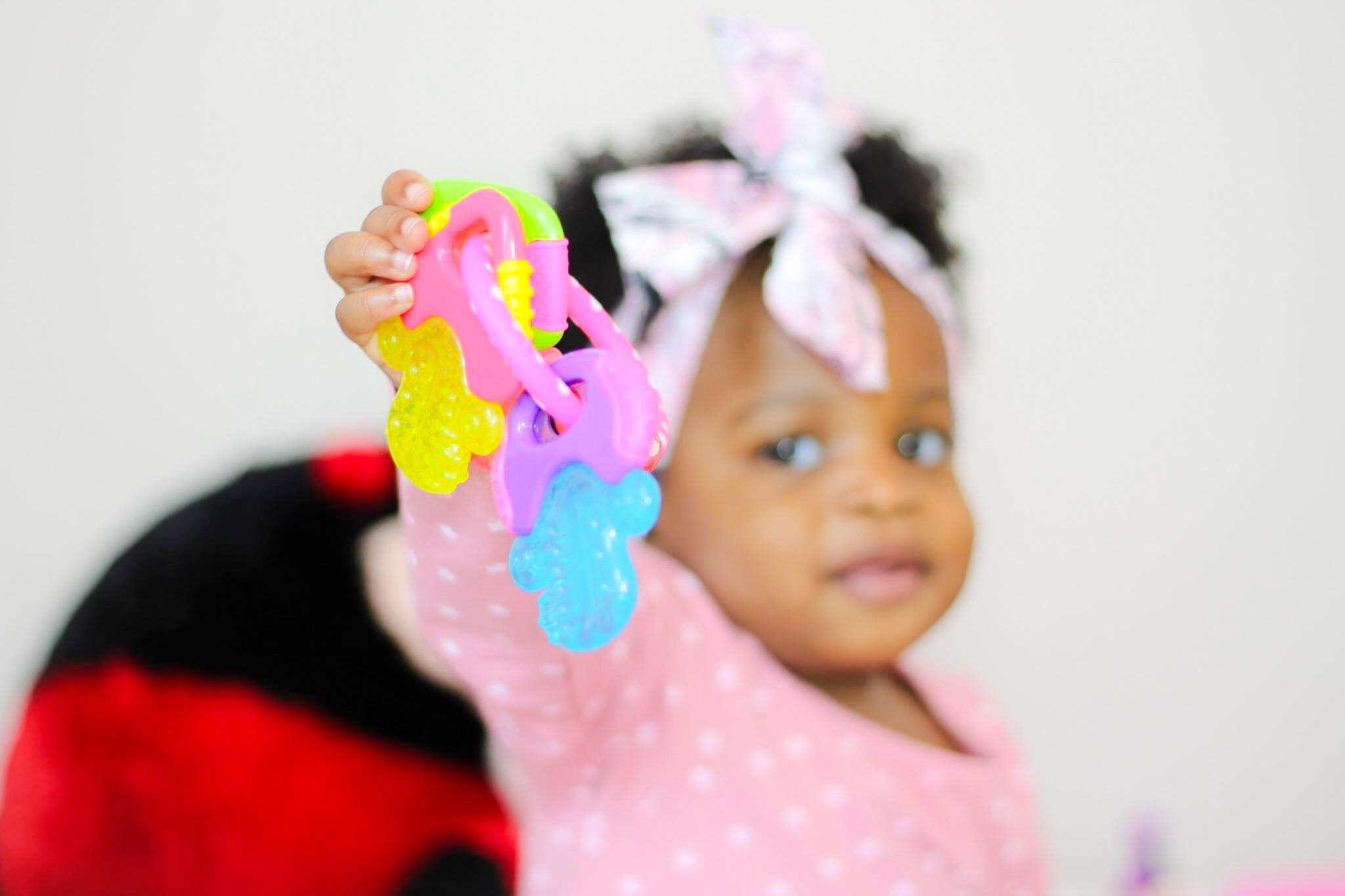 Image courtesy of Juan Carlos Puebla of 52ndWitness
Nuby Perfectly Pink IcyBite Teether Keys
We love these because of the variety in the teething surfaces that it provides. Add the fact that you can place it in the refrigerator and it gets to the perfect temp (due to it's purICE technology) and we have a winner. I am definitely hoping that these will continue to keep Peyton away from Mommy's keys. The teether keys are so brightly colored that they definitely help hold her attention.
Image courtesy of Juan Carlos Puebla of 52ndWitness
Nuby Squeezy Teethe
If your child is 1 or older, you may want to grab one of the other two teethers mentioned. In my personal opinion, the Nuby Squeezy Teethe is better for smaller babies, but Peyton seemed to still enjoy the squeaking sound so much that she fell into a giggle fit every time she used it. The only downside? Our Morkie Diesel also loves the squeaker and the soft, natural, BPA free rubber made him think this was just as much his toy as it is Peyton's. So...yea. They've been fighting over it and driving mommy crazy!

If you're in the throws of toddler teething, make sure you head to your local Walmart in March and keep your eye out for these new products. I promise they will come in handy for your baby or toddler! Share your experience with these products and make sure you let me know what you thought! Also, if you have any toddler teething tricks up your sleeve send them my way!
You May Also Like
Please Note: The product mentioned in this post was provided by Nuby. This post is sponsored. All comments about this product are my own and I have and will always remain transparent about my opinions. I will not endorse any products that I would not and do not use in my own household.