Why You Must Experience IDEA World Fitness Convention and BlogFest with SweatPink At Least Once In Your Lifetime
Despite what others may think, I often find myself doubting myself. I mean, health and fitness have been my thing for awhile but I haven't even been blogging for a year yet and the opportunities that I have been presented with are sometimes surreal. Sometimes, I find myself feeling like I do not deserve them but I am getting to the point where I now know the importance of trusting HIS timing in my life in ALL areas. Whether I am progressing what I perceive as a rapid or slow pace, there is a reason for it all. I say all of that to emphasize the sheer joy I felt when I found out that I was accepted as a Blogfest attendee this year. While anyone can register to go, I was lucky enough to be chosen for a sponsored badge - which made registration and attendance completely no cost to me. That's amazing. Up until the first day of Blogfest, I was waiting for someone to contact me and tell me they made a mistake when selecting me. But, I put on my big girl panties, boarded my flight, and headed to Los Angeles, California to take in all that BlogFest and IDEA World had to offer.
Mai Lyn started her trip off in style and as you can tell was the group's photographer. Check out her take on the experience here.
One of my main fears was traveling in groups. I am a specific type of traveler and my go-to traveling buddy by choice has always been my better half in our Fit Chicks series, Channing. So, switching up from a tag team partnership to traveling with five additional bloggers was intimidating and made me nervous as hell. Big personalities mixed with differences? I just knew that this may be a recipe for disaster, but boy was I wrong! For the most part, everyone was on the same page and we actually embraced everything each person brought to the table. I firmly believe that those differences are what made our group so much fun! I will definitely be traveling with these ladies next year when we take our talents to Las Vegas, Nevada for Blogfest!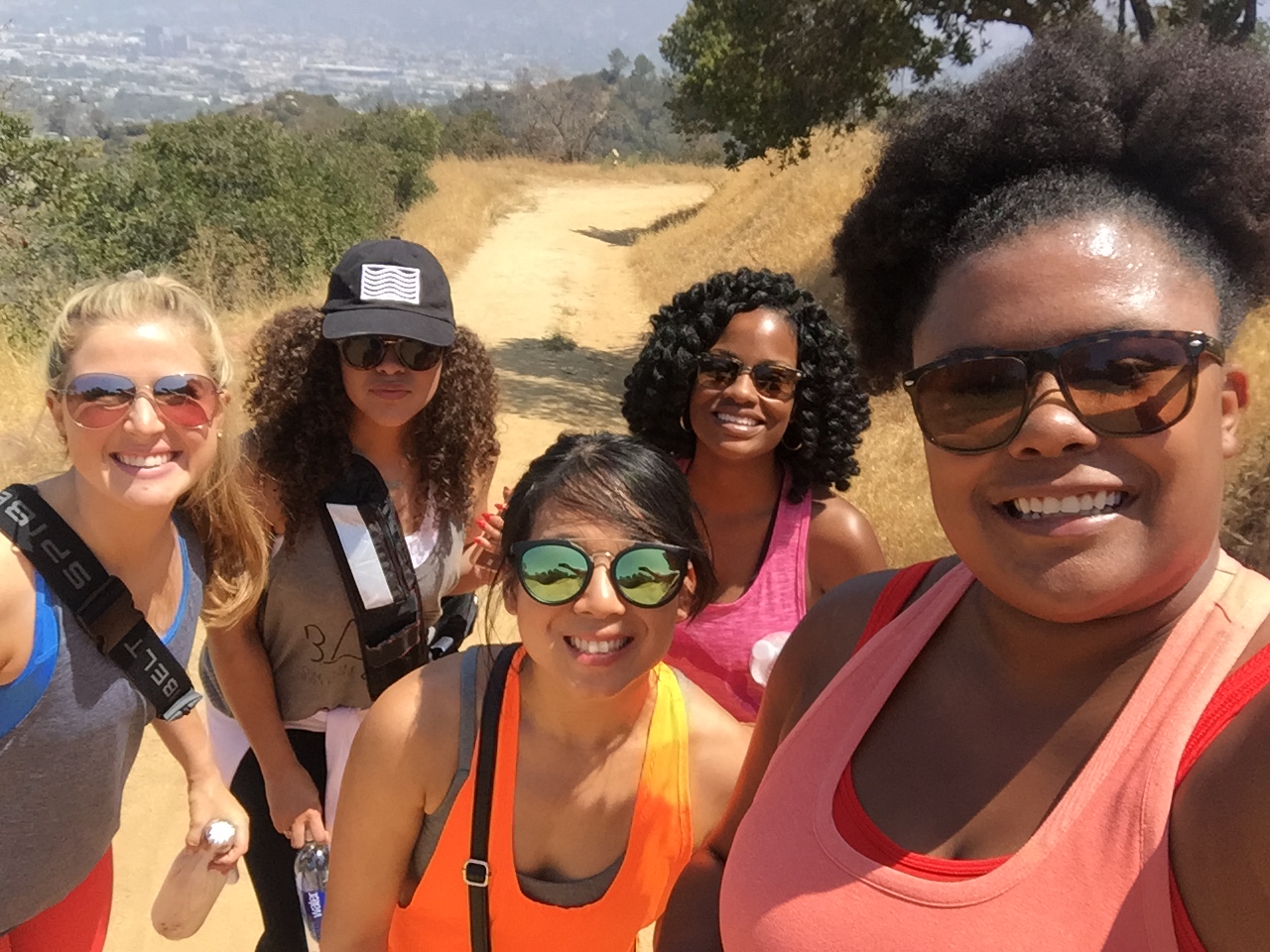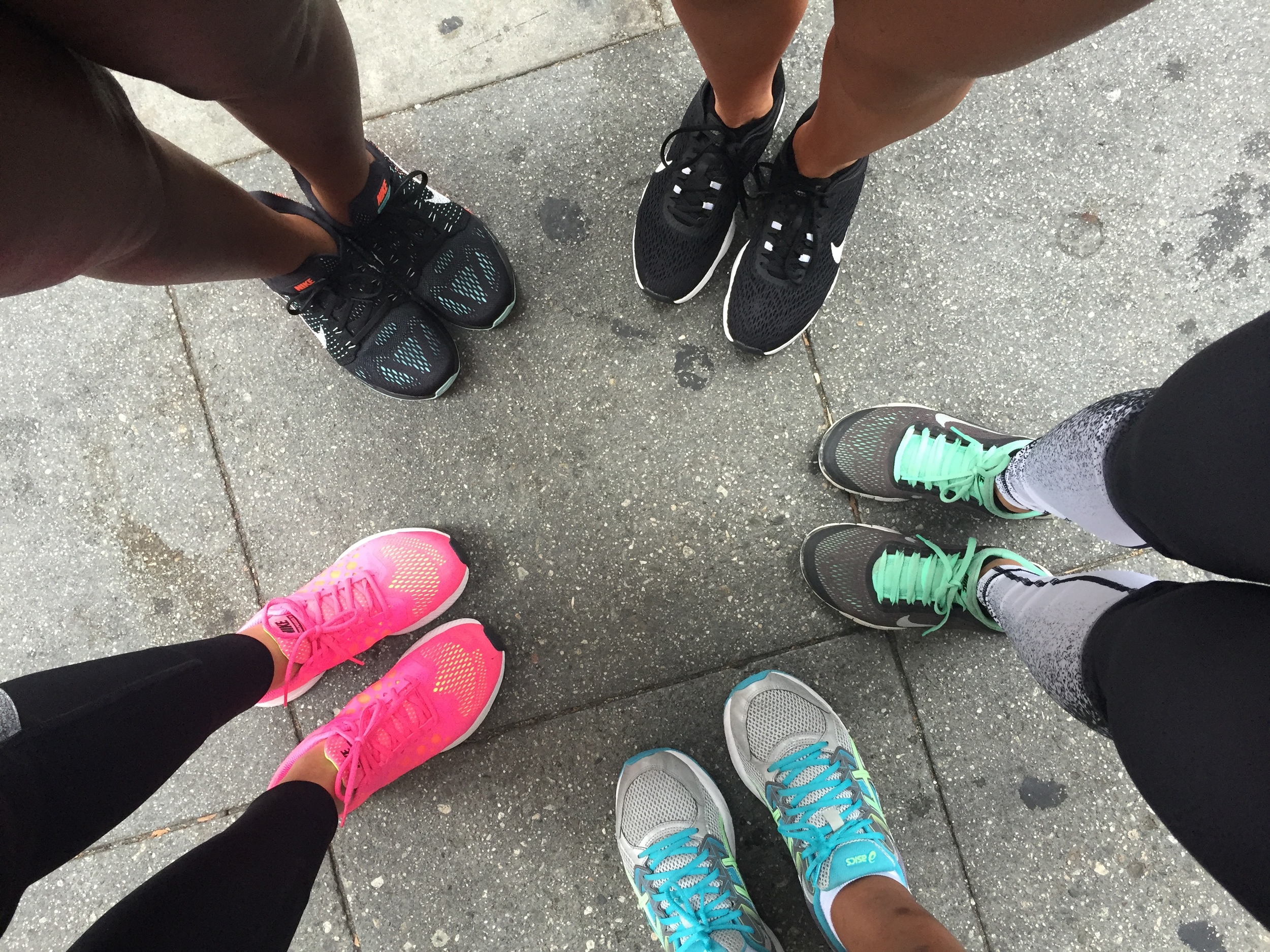 Images via Mai Lyn of Deep Fried Fit
Ginger was definitely the MVP of our hike! Check out her recap of our amazing adventure here
It is almost a week later and I am still sore and very much tired! The good part about all of this is that my head is still spinning with excitement from all of the knowledge I gained, life lessons I witnessed, and amazing people that I finally got to connect with in person. While there were some sessions that were just a repeat of things I already knew, I still walked away with valuable nuggets. Sometimes, even if you may already be familiar with something, you still need that reminder and hearing it from someone who doesn't know you or your blog at all can just reconfirm the direction you are going in and help you to realize that you may need to reevaluate, regroup, and refocus. Most of the sessions were presented and geared towards those focused on health and fitness so, getting a tailored approach to blogging versus looking at it from any subject matter really helped me to make the information applicable. We were introduced to the Do's and Don'ts of working with brands. Siggi's, Vital Proteins, and GymGo all participated in a panel and were very transparent about what they look for when partnering with bloggers and influencers. The IDEA World opening ceremonies were pretty darn awesome as well! Not only did we witness many deserving individuals in the health and fitness area receive awards for their achievements but, the icing on the cake was Jack Canfield's very motivational keynote speech. The cherry on top? Amy Van Dyken-Rouen's candid reflection on her inspiring journey. I swear there were points in her speech where I was laughing and crying simultaneously.
Images via Mai Lyn of Deep Fried Fit and Chandler of The H Is For
Brandi really took in all that BlogFest had to offer and soaked up all the gems. Share in her experience here.
Following sessions included tips on food photography with Brooke, as well as why and how to build your email list and building your brand via Snapchat and YouTube. Then I got all "fan girl" when we had the opportunity to hear from ,Whole30 creator Melissa Hartwig! Her partnership with Vital Proteins is one that I will enjoy seeing unfold into something amazing, I am sure. Amanda presented to us about content marketing, and it was at that moment that everything finally came together for me and I knew why I was supposed to be there.
Gunnar Peterson and friends literally kicked my ass in our workout but, in a really good way. I hope all of you guys got to witness the foolery via snapchat (@Chevone). I had to reboot with some aerial yoga that really hit the relaxation spot and we spent the rest of the afternoon checking out all of the vendors and enjoying the IDEA Fit conference. After 33 years of life, I was taught how to hula hoop in 5 minutes. BEST DAY EVER!
Images via Mai Lyn of Deep Fried Fit
Chandler dominated every workout that was thrown our way and did it in style, check out her take on L.A and her amazing wardrobe here.
Takeaways
If you ever have the opportunity to attend this conference, I strongly suggest that you load your bag with snacks! We had some pretty amazing food from sponsors like Morningstar Farms (which took the cake), Silk, General Mills and Bell Institute (just to name a few) but after a while, you want more than protein bars and the like.
Create your own schedule based off of your limits. There is so much to do and so much to learn, but you don't want to get information overload. Make sure you plan a day consisting of conference fun as well as a little bit of tourist action.
If you have the opportunity to travel to L.A. you HAVE to find time to try out Tavern On 2. The food is freaking amazing to say the least! They have a nice selection of beers and wine which is of course a win! BUT, the appetizers alone gave me LIFE! That says a lot. I highly recommend the Seven Cheese Mac and Cheese and - heck, just order one of everything, or keep going back until you make your way through the menu!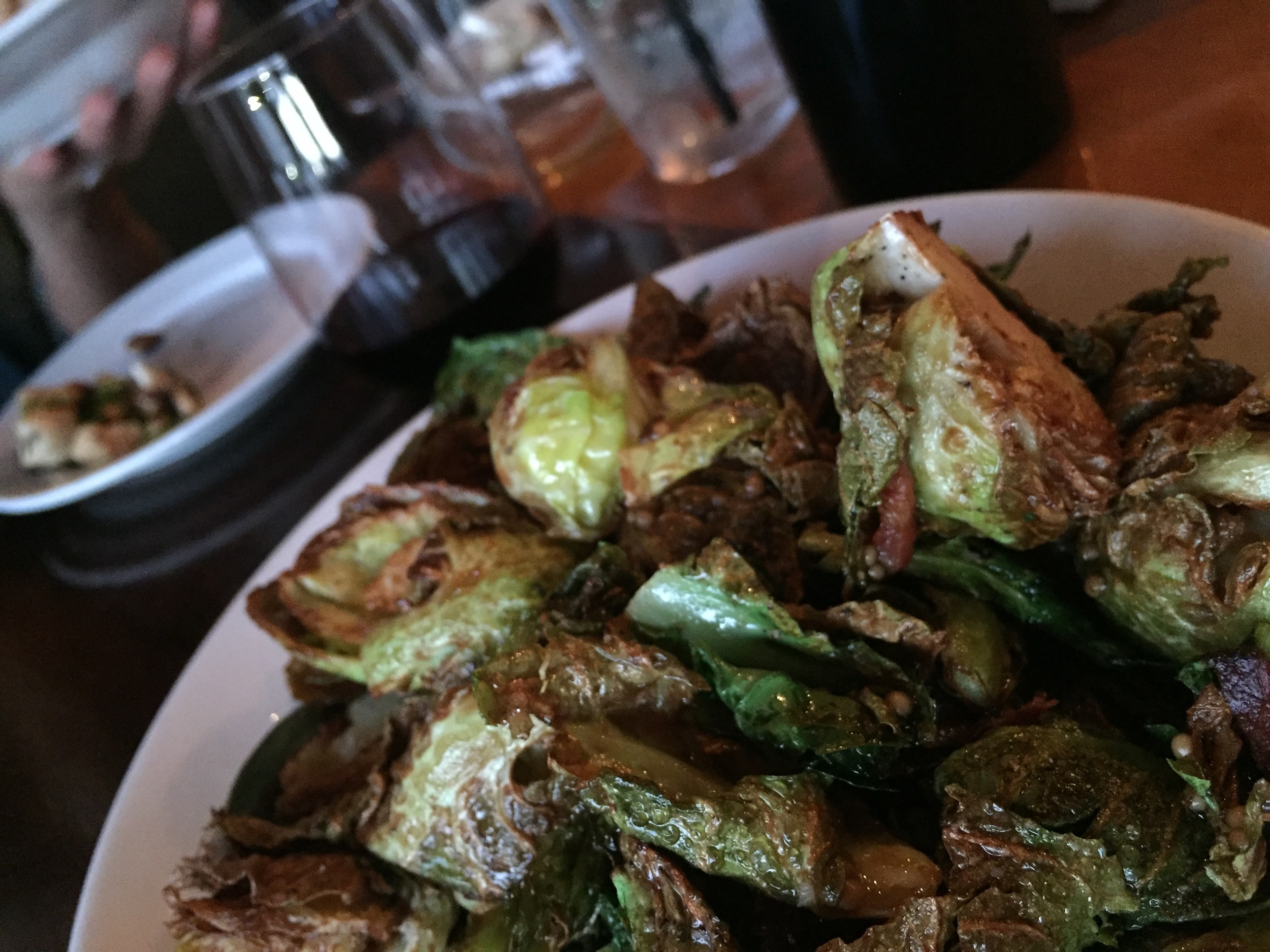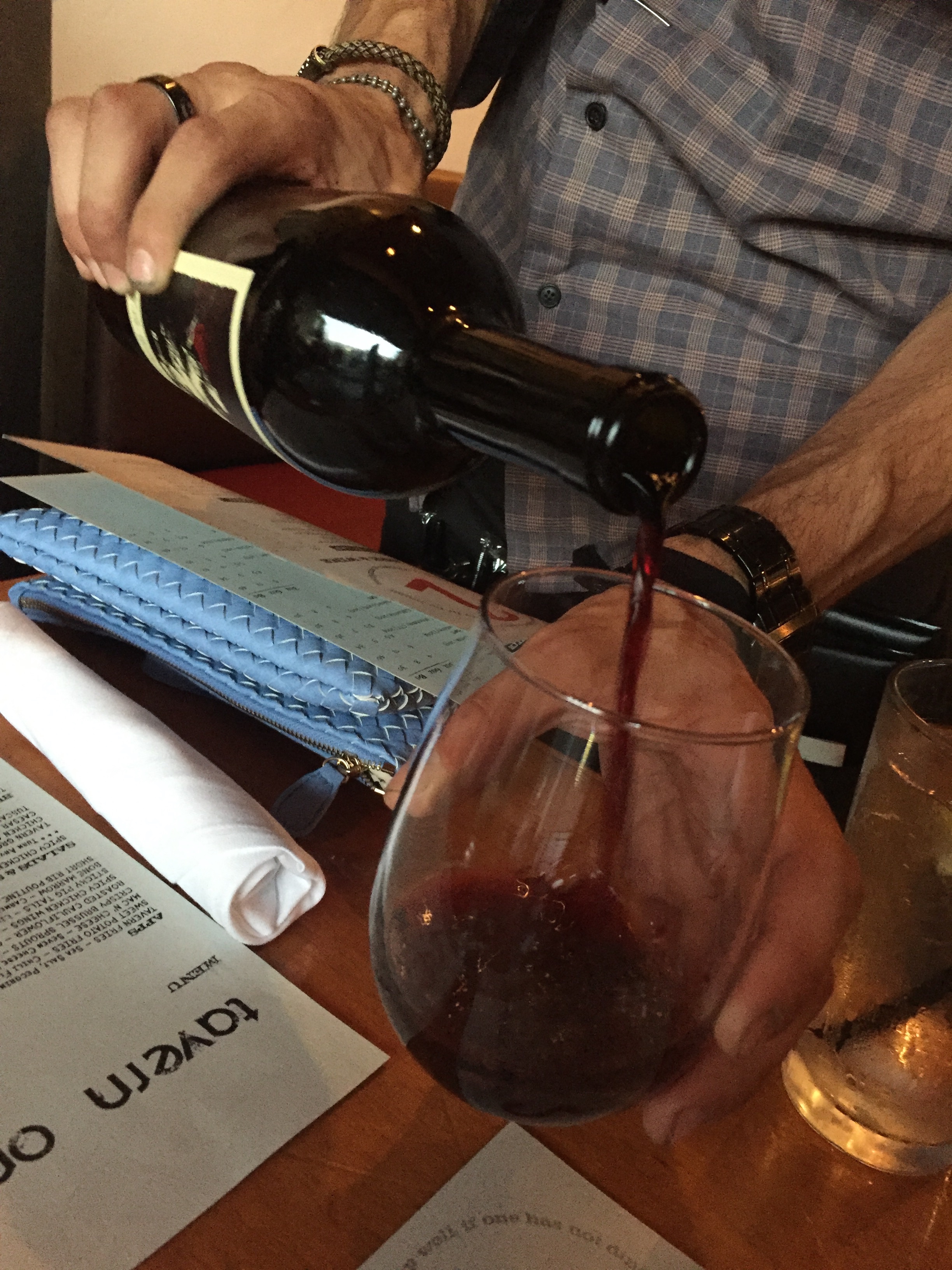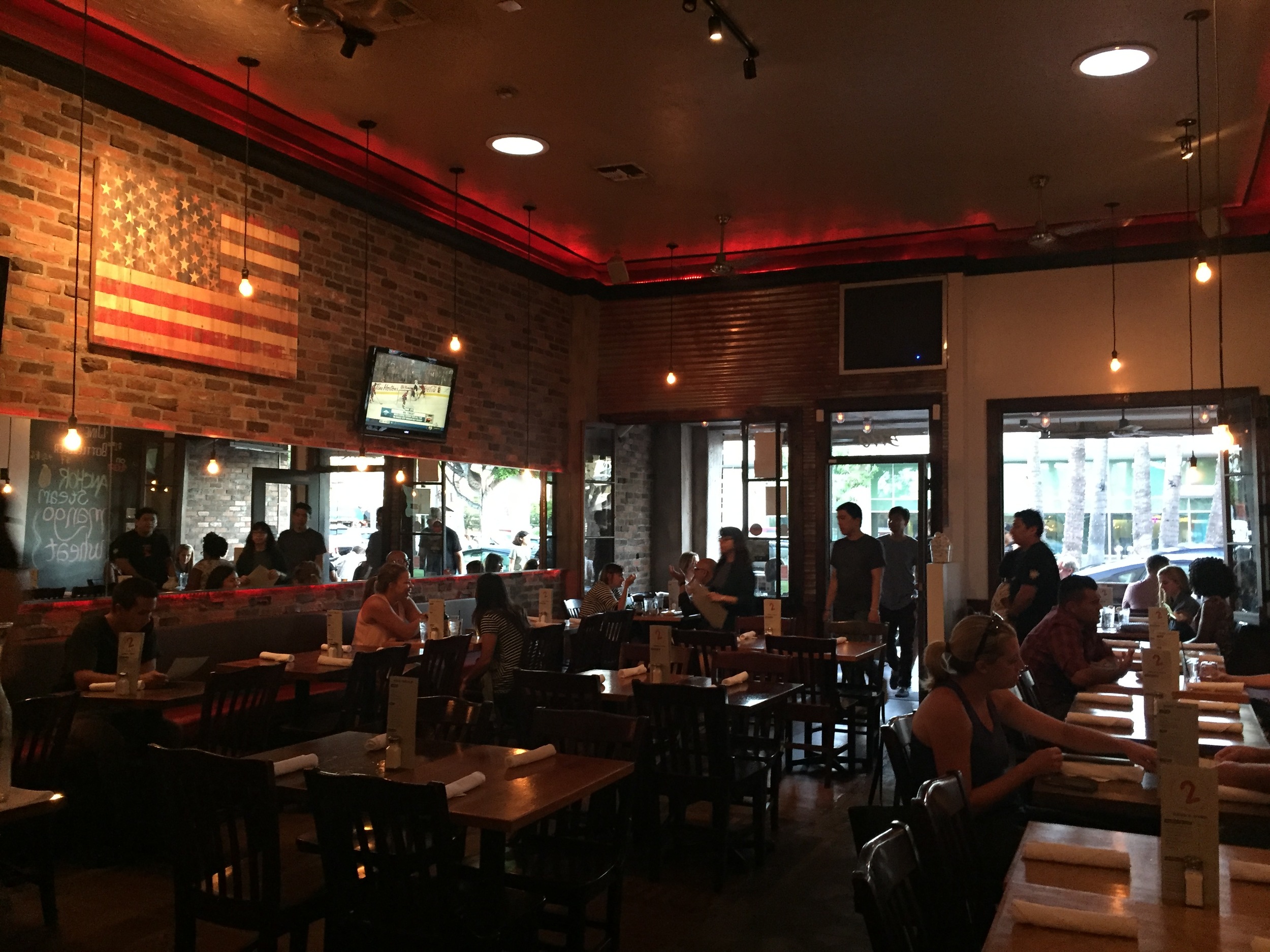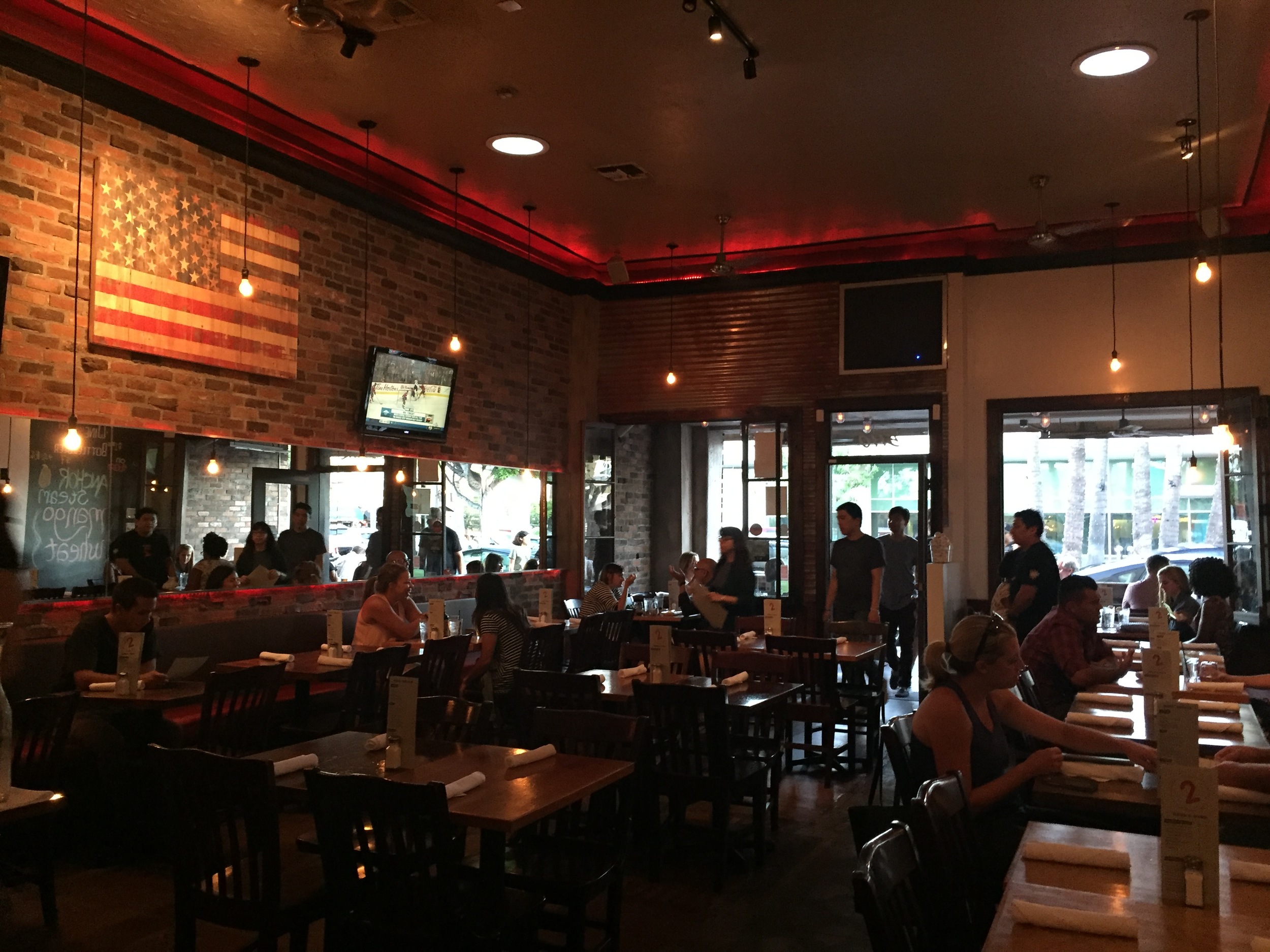 Images via Mai Lyn of Deep Fried Fit
Vegas next year is sure to be fun and I can not wait to take on BlogFest again with my Dallas Fitness Ambassador crew! Jamie, Alyse and Kelli and the rest of the Fit Approach team: you guys absolutely outdid yourselves this year! So honored to Sweat Pink!